With Patrice Masson & Phil Mevel in AD Magazine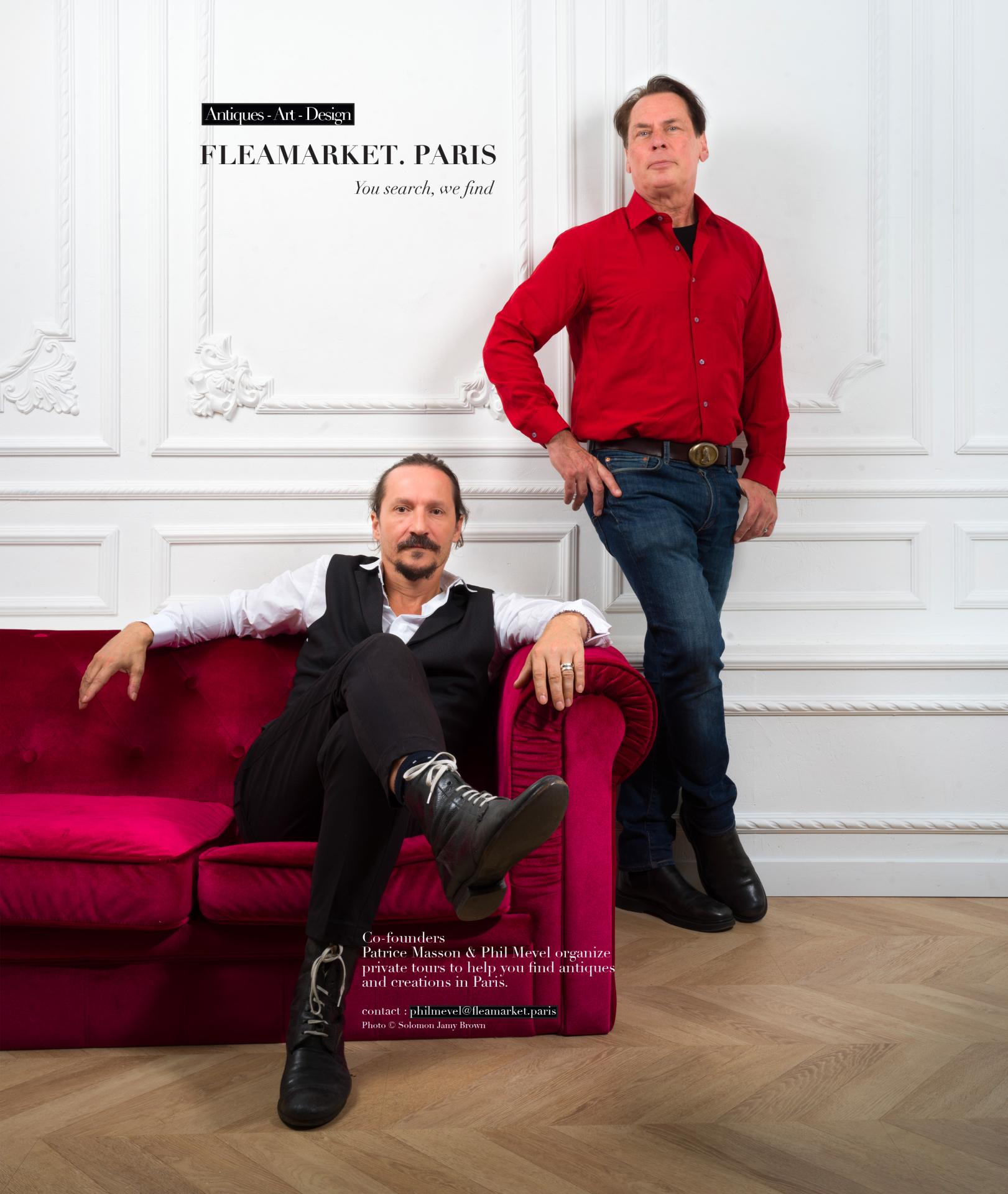 © photo by Solomon Jam Brown
Patrice Masson & Phil Mevel - AD Magazine USA
Flea Market Paris ends the year on a high note with a publication in the January issue of AD Magazine US. A look back at a year full of events in the service of the antiques search. 
The Flea Market project and its origin
Fea Market was born from a simple idea: to be a meeting point between antique dealers and foreign buyers through digital technology while accompanying decorators and collectors. Finally, a meeting between virtual and real!
Phil Mevel is used to dealing with foreign clients and has been a guide for the past fifteen years, and Patrice Masson is a specialist in the creation of digital platforms.
An international playground
The statistics are clear. More than 80% of the antiques sold in France are destined for export. In one year, Flea Market Paris has managed to position itself on the American market. Antique dealers have often seen us in the alleys of flea markets or in the streets of the left bank with clients: often collectors, regularly stars, company managers or decorators.
Each time, FleaMarket Paris allows us to qualify our clients' research, to prepare the visit on site and, above all, to maintain a link with the clients we have received. And since we have often been successful, it is quite natural that a Chinese television asked us to accompany its teams to discover the stores and antique dealers, in search of objects and antiques related to the history of China. 
The evolutions of the platform for the year 2023
The page dedicated to Flea Market Paris in the January AD Magazine is far from being an end in itself. Released just before Christmas, this full page published in the first issue of the year of the famous decoration magazine hints at the actions we will take this year, especially on the technological side. Without revealing anything yet, the FleaMarket Paris platform will become a real tool for merchants, including a collection management tool and a web interface that will put an end to the technological obsolescence of sites developed here and there by merchants.
To be continued...