Antiques
Galerie Pla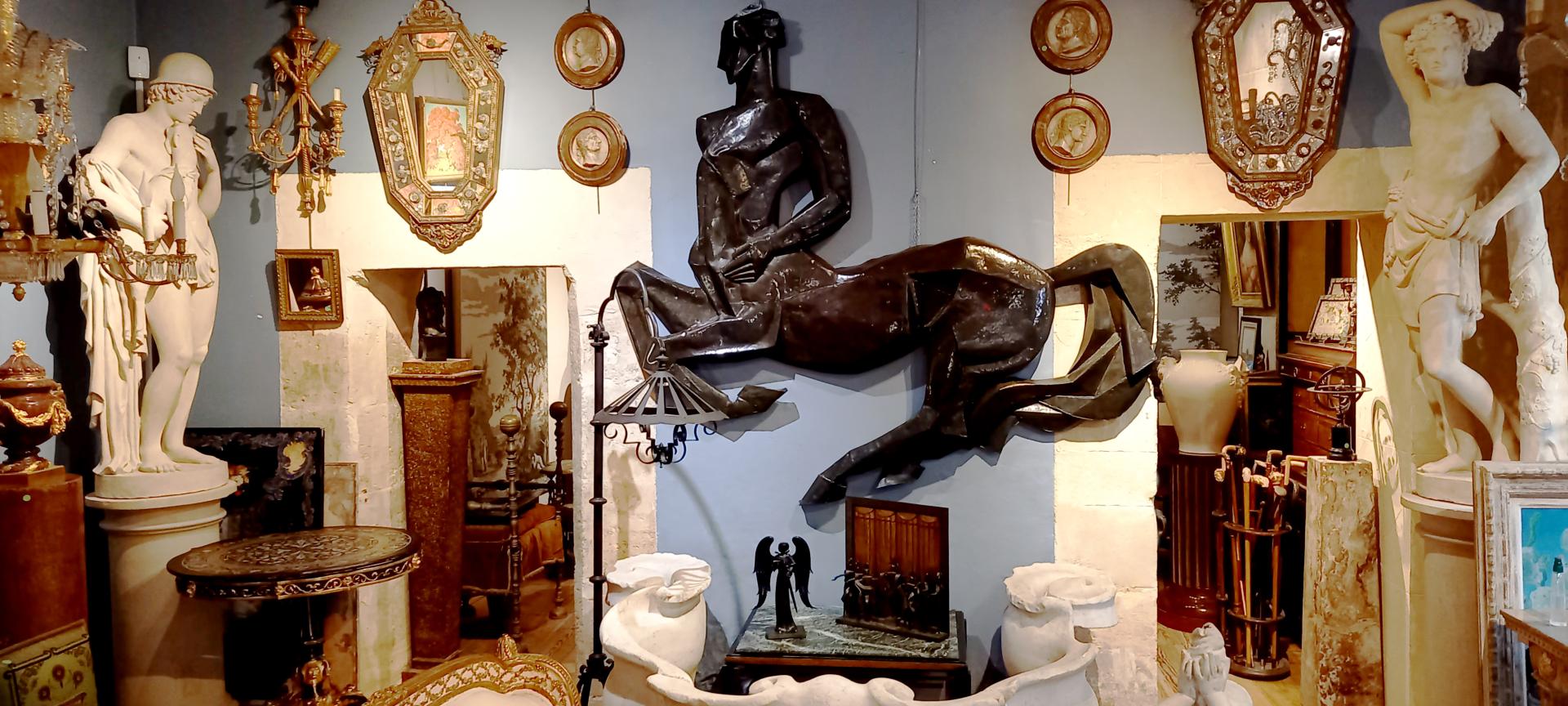 Patricia & Jérôme have been working together for a long time. Jérôme is always lookout for rare objects and unique furniture and Patricia welcoming Clients who are increasingly curious and fascinated by eclectism.
Selected by FleaMarket Paris
Large gilded bronze chandelier decorated with cherubs
Dimensions Length x Width x Height
35.43 × 35.43 × 47.24 in
sold
Selected by FleaMarket Paris
Altar reliquary miniature wood core decorated with glass and polychrome glass.
The upper part decorated with an altar surrounded by columns topped by a canopy
decorated with foliage.
The lower part is decorated with a balustrade.
Italy, Venice 18th century.
Dimensions Length x Width x Height
15.74 × 6.88 × 20.47 in
$1000
$10,000
$50,000
$100,000
$500,000
$1M
$10,305.00
From: Paris 75 007 FR
Prices vary depending on destination and complexity
Shipping arranged by the buyer: Free
More products Galerie Pla