Vitra is a Swiss manufacturer of designer furniture that has become a museum. The story begins in 1934 when Willi Fehlbaum took over a shopfitting company in Basel. But sometimes it's only a short step from furnishing to producing furniture for companies and offices. In 1957, he took this step and became the European producer of the Herman Miller collection of furniture by Charles and Ray Eames and George Nelson. Inscribed in the modernity, the company Vitra shows for the first time the chair of Verner Panton completely in plastic. A revolution!

Open to the habitat, Vitra has become a company that is essential in promoting contemporary design. Alongside the creations of Charles and Ray Eames, Jean Prouvé or Verner Panton and Alexander Girard, it produces furniture by the most prominent designers, such as Antonio Citterio, Ronan & Erwan Bouroullec, Hella Jongerius, Arik Levy, Alberto Meda, Jasper Morrison, Barber Osgerby, Maarten van Severen, Philippe Starck.
To give even more weight to the importance of design in our contemporary history, the Fehlbaum family has created a foundation that allows them to show their collections of chairs and furniture through the Vitra Design Museum. The museum building is the work of Franck Gehry and was the first building built by the famous architect in Europe. Other buildings, following a huge fire that destroyed the company's premises in Weil am Rhein in 1981, were built. They are always entrusted to architects whose names will go down in history. After Franck Gehry, the Iraqi Zaha Hadid, Tadao Ando, Alavaro Siza, Herzog and de Meuron and SANAA.
Designers
Tadao Ando, Ronan & Erwan Bouroullec, Charles et Ray Eames, Franck Gehry, Alexander Girard, Zaha Hadid, Herzog et de Meuron Hella Jongerius, Arik Levy,Alberto Meda, Herman Miller, Jasper Morrison, George Nelson, Barber Osgerby, Verner Panton, Jean Prouvé, SANAA, Maarten van Severen, Alavaro Siza, Philippe Starck.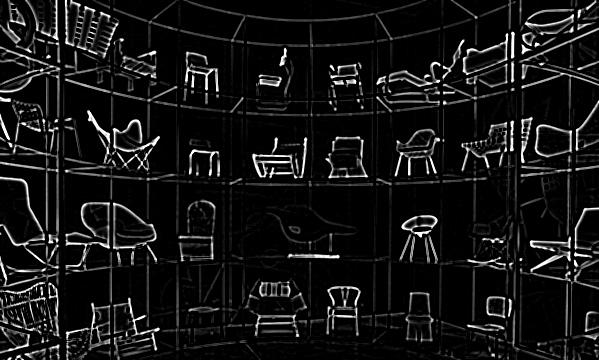 Vitra furniture for sale on Flea Market Paris