With the collector Isadora Banaudi @ Paris Flea Market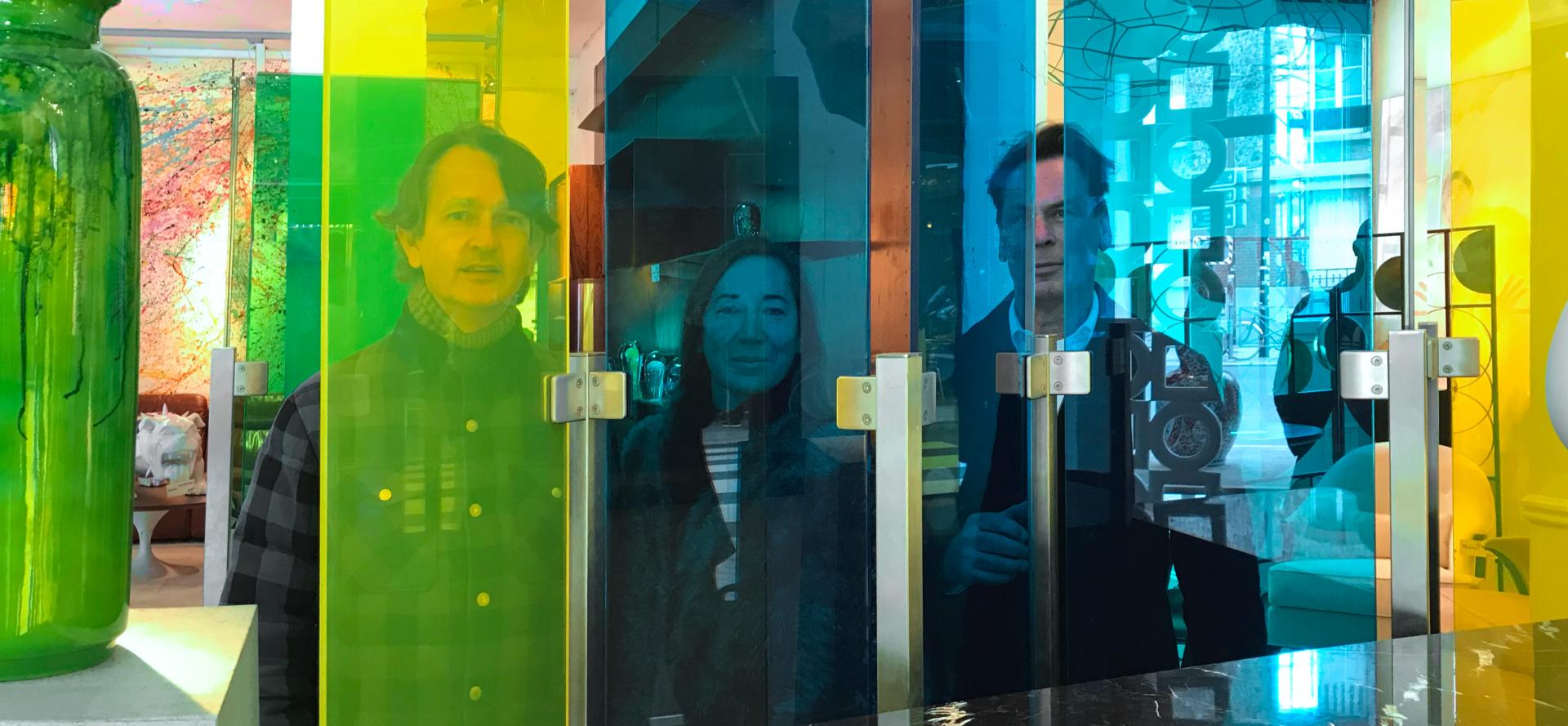 © Fleamarket Paris
From left to right : Andrea Petrillo, Isadora Banaudi and Phil Mevel from Flea Market Paris
The beautiful days return and with them the Fashion week, from February 28 to Tuesday March 8, 2022. The casting director Isadora Banaudi and her companion Andrea were guided to the flea market by the Fleamarket Paris team.
We had met Isadora Banaudi through the platform Flea Market Paris. Taking advantage of her stay in Paris for the Fashion week, she plays the extensions in the Parisian capital to celebrate the birthday of her companion Andrea Petrillo who is Head of Crossmedia Events and Revenue Development at Mondadori Media. Appointment taken with the team of Flea Market for a visit of the unusual spaces of the old flea market.
Design and fashion fan
Accustomed to the catwalks and fashion shows Isadora Banaudi is also passionate about the world of decoration, with a predilection for 70s and 80s design.

Once the presentations were made, Phil Mevel organized a first stop in a newly created boutique on Rue des Rosiers. The opportunity to play between the slats of a glass screen colored in yellow, blue or purple or to sit in front of a wallpaper that revisits the 19th century as if we were in the in the setting of a boulevard play...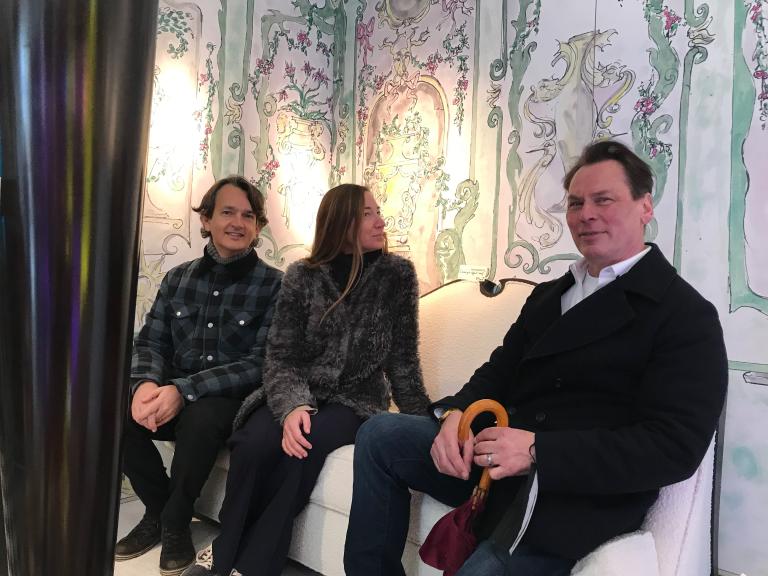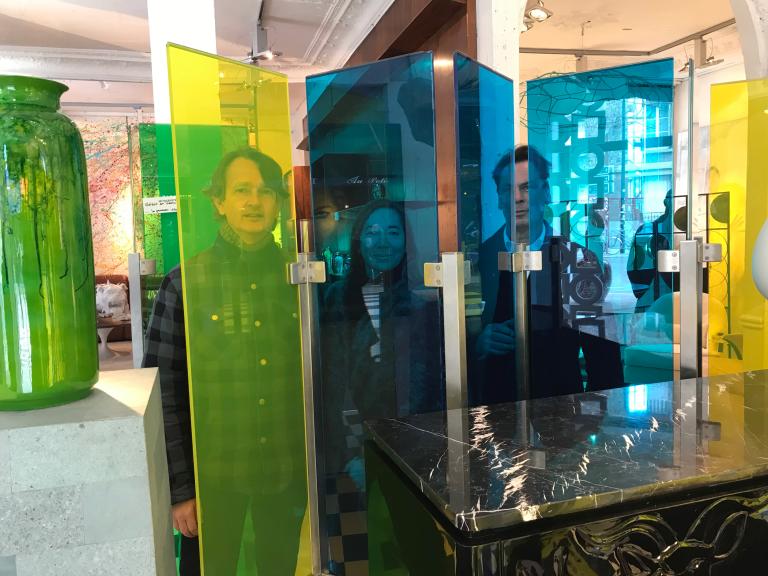 Phil Mevel then takes Isadora to the Serpette market. This visit in the alleys of the market is also the occasion to meet a merchant from whom Isadora has already bought a cubic mirror by Olivier de Schrijver via the FleaMarket.Paris platform.
While walking down the aisles, our two visitors stopped in front of a pair of very original armchairs that they would love to see in their home in Milan. However, it is at the Cambo market, a little later, that they both set their sights on an exotic wood enfilade that they will perhaps buy.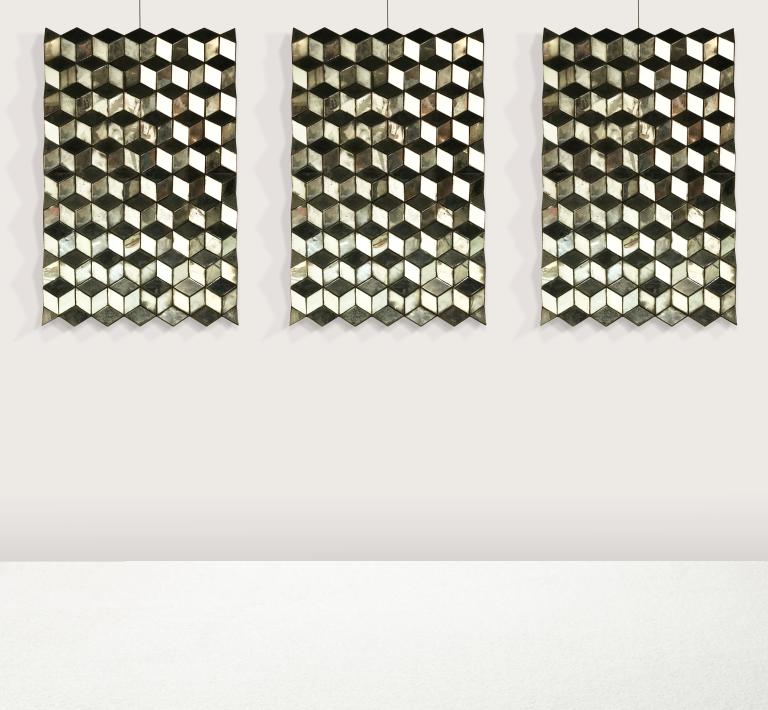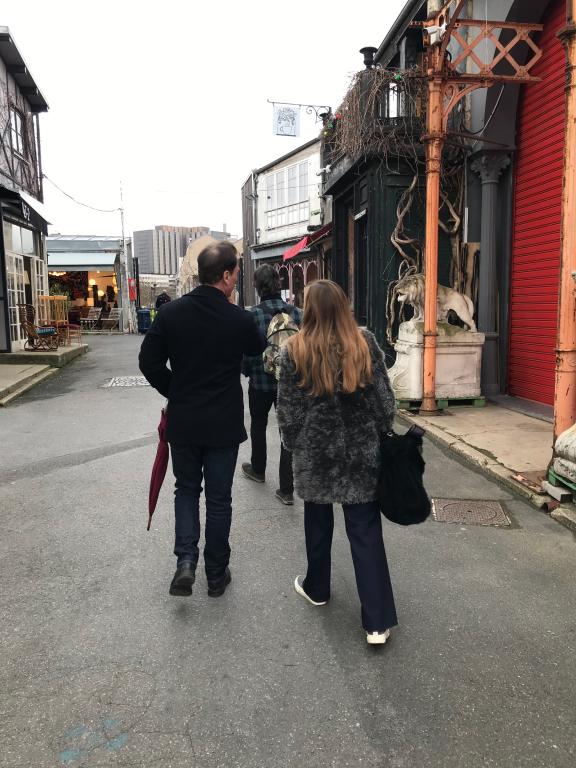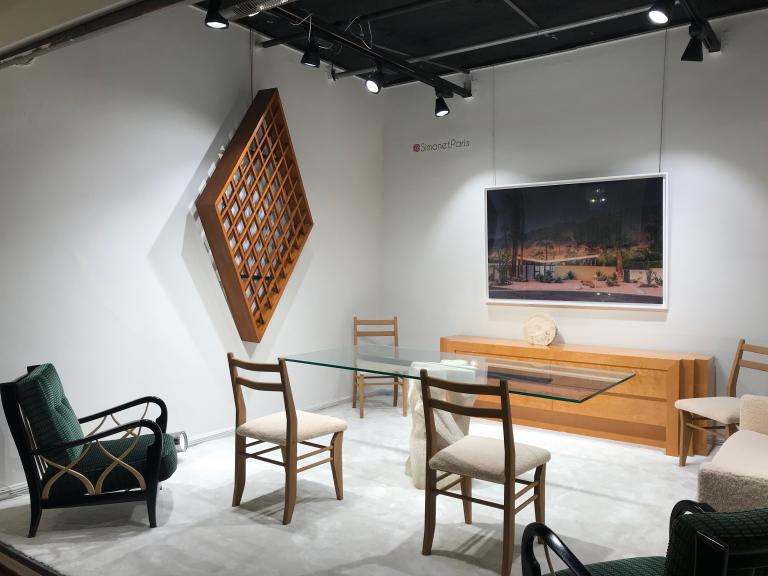 After a passage to the Biron market where Isadora and Andrea noticed a photograph of Vincent Stocker, the rest of the morning was devoted to discover more confidential places where Isadora and Andrea had the pleasure to be able to converse in Italian under a chandelier of Gio Ponti or to walk in an immense open space where it is possible to buy elements of recuperation to transform its house by dressing it with woodworks and elements of decoration more astonishing the ones than the others. 
In the middle, a magnificent bathtub...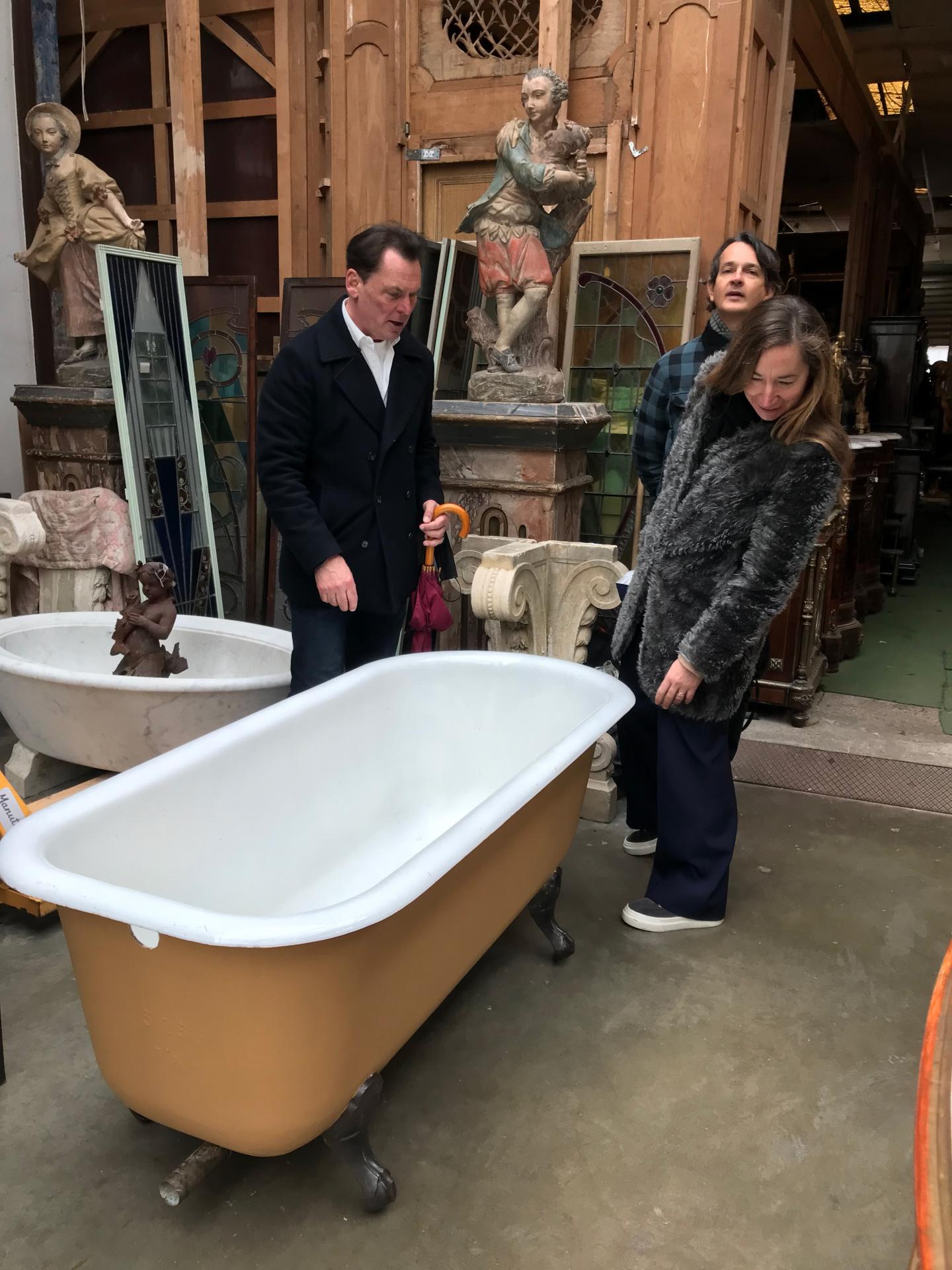 © Flea Market Paris
A bathtub in Paris Flea Market
How do I book a visit to the flea market for my shopping?